WISHING YOU A HAPPY THANKSGIVING!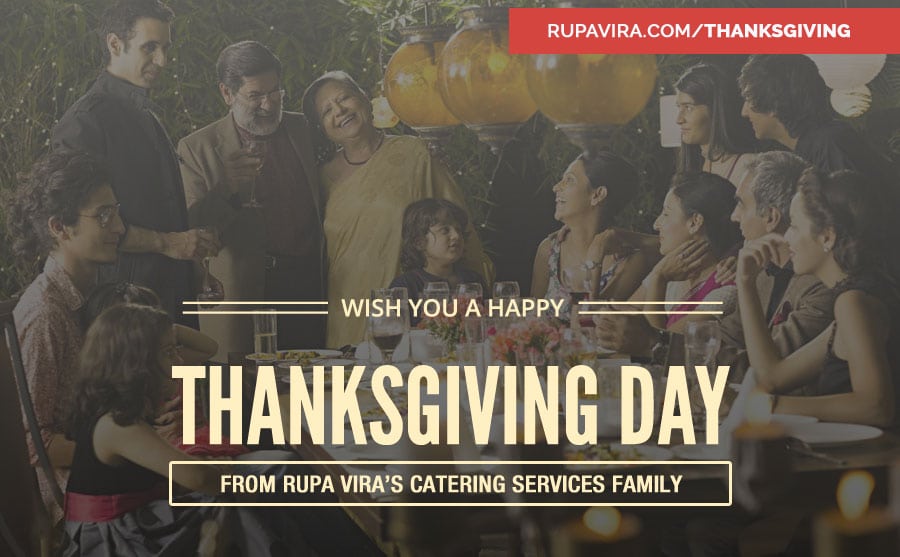 A special greeting of Thanksgiving time to express to you our sincere appreciation for your confidence and loyalty. We are deeply thankful and extend to you our best wishes for a happy and healthy Thanksgiving Day
Wishing you all the Hope, Wonder, and Joy that the Season can bring!
Happy Thanksgiving!
From,
Rupa Vira's Catering Services Family