Dessert Wall – Unique Way to Present Desserts at Your Next Event
Gone are the days when Gulab Jamun or Halwa was the standard dessert. While Gulab Jamun is still a popular dessert in most events, couples are increasingly looking to supplement the traditional Indian Sweets with more Modern and Fusion Desserts.
Adding a Dessert Wall at your next event can be a great way to display to showcase creativity and originality. We can offer multiple mini fusion desserts to go with the Dessert Wall from Mango Mousse, Chocolate Oreo Mouse to fusion desserts such as Gulab Jamun Trifle, Motichoor Ladoo Parfait, and much more.
We can offer multiple types of dessert wall and dessert displays including Donut Wall, Cookie Jar Bar, S'mores Station, Macaron Tower, Candy Buffet, Ice-Cream Sundae Bar and more.
Your guests will appreciate the extra sweet treats and your event will be the talk of the town.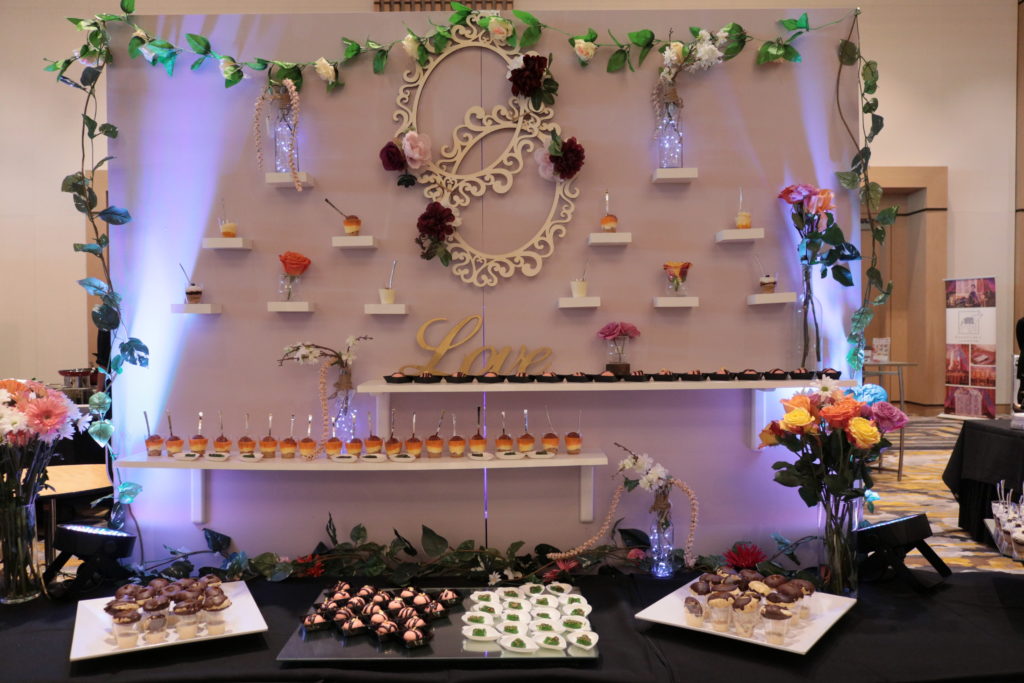 WE DID

Dessert Wall

CATEGORY

TAGS